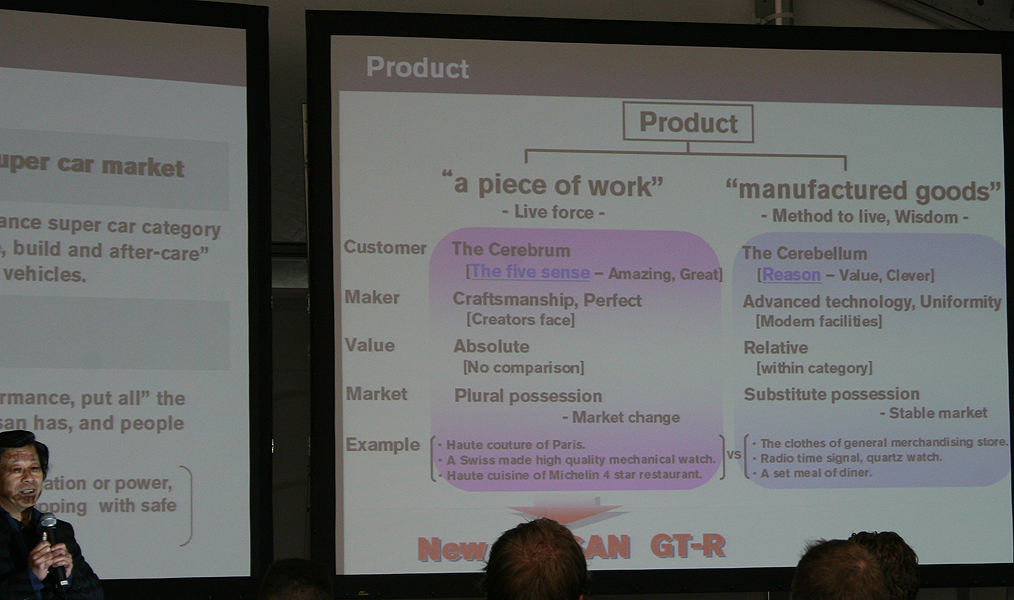 That's Kazutoshi Mizuno, the project leader on Nissan's new $70k supercar fighting GTR. The Japanese love graphs and Powerpoint presentations comparing products with the abstract. This slide demonstrates which side of the brain is jazzed by the GTR, and how the GTR doesn't appeal to wisdom and is unlike the clothes of a general merchandising store or a run of the mill quartz watch.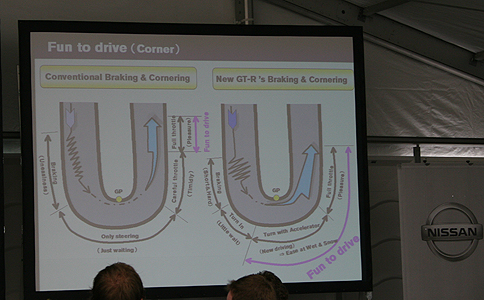 Here's another graph depicting how the GTR develops more fun sooner in the corner than conventional cars! I took these photos at the launch at the Sendai HiLand Raceway at the GTR's launch event. As soon as the (Sports Car International) article prints I'll be able to go into more detail on my impressions of how it reacts over the road, and on the track. Think of it as the quintessential Japanese muscle car, and keep in mind that muscle has gone a very different direction across the Pacific than it has in Detroit.

Notice the "Rectifying Effect" under the driver's seat. I think what's actually happening here is an attempt to attach the boundary layer to the side of the car, and keep the airflow under the car from rolling out the sides. The GTR divides the air into three regions as it passes through it – obviously above and below the car, and the air taken through the engine compartment is kept in the middle of the car, directed into the driveshaft tunnel for cooling of the transaxle before it is directed back into the diffuser flow at the rear of the car.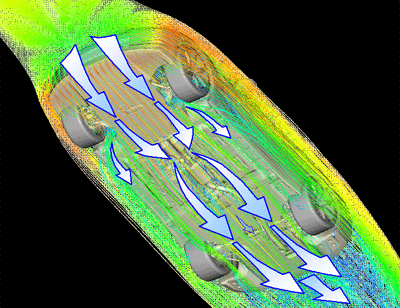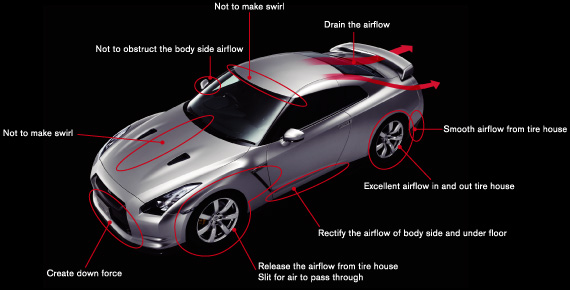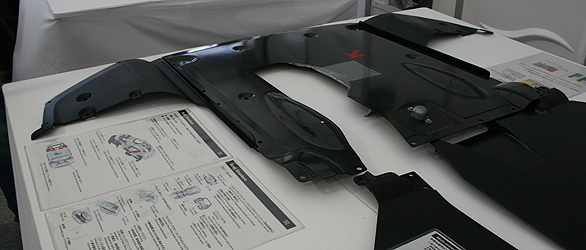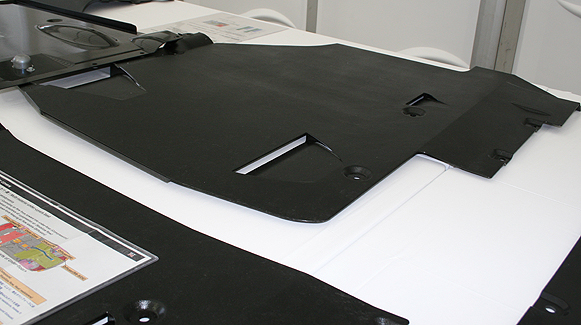 The underbody aero pieces themselves are a mix of conventional and exotic materials – the font underbody is polypropolene, made for deformability to comply with pedestrian safety standards. A secondary piece just behind the motor is fiberglass, while the central underfloor is carbon sheet, and the rear diffuser is an aluminum honeycomb reinforced carbon composite, like you'd find in a prototype race car. The edges of the rear tray have been treated with polyester elastomer to resist exhaust heat.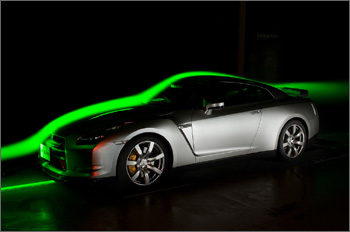 Nissan worked for 2 years with Group Lotus in Europe, and 1.5 years with Yoshitaka Suzuka in Japan for aerodynamic development using rolling road wind tunnels. The result is a low air-resistance (Cd:0.27) and significant downforce.